Preorder Bonus:
> Puzzle Bubble (Super Famicom Ver.) Redeem Code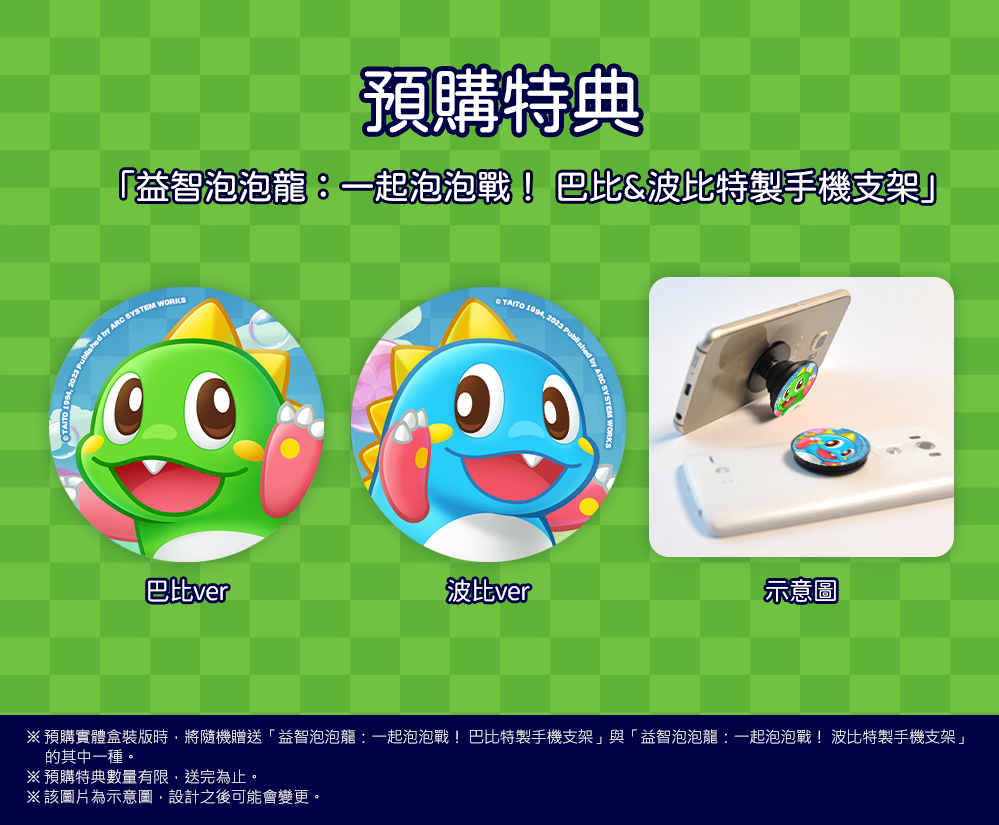 > PopGrip [Random 1 Style]
The story of Puzzle Bobble Everybubble! brings Bub, Bob, Peb, and Pab to Rainbow Islands, where the Miniroons, mysterious creatures similar to Bub, live. One day, the Miniroons suddenly start blowing bubbles, covering the whole island in them and causing problems for its residents.
Time for our four friendly bubble dragons to step in and help the Miniroons stop their bubble blowing blunders!
– Timeless action-puzzle gameplay with high replayability
– Various items and gimmicks will make bubble-bursting even more fun
– Cute cast of iconic bubble dragon characters to play
And for the first time in the history of the franchise:
– Cooperative Story Mode playable with up to 4 players
– Not only the traditional 1 vs. 1 battle, but also 2 vs. 2 team battles
– Online Multiplayer for up to 2 players
– Unique game cross-over: PUZZLE BUBBLE VS SPACE INVADERS