"We're now in the midnight hour and you're listening to 189.16, The Scream…"
It's a late night at the KFAM radio station in Gallows Creek, mid-western USA. You can feel something's in the air. You've just started your shift when someone calls in with a horrifying discovery. The next turn of events will be life-changing…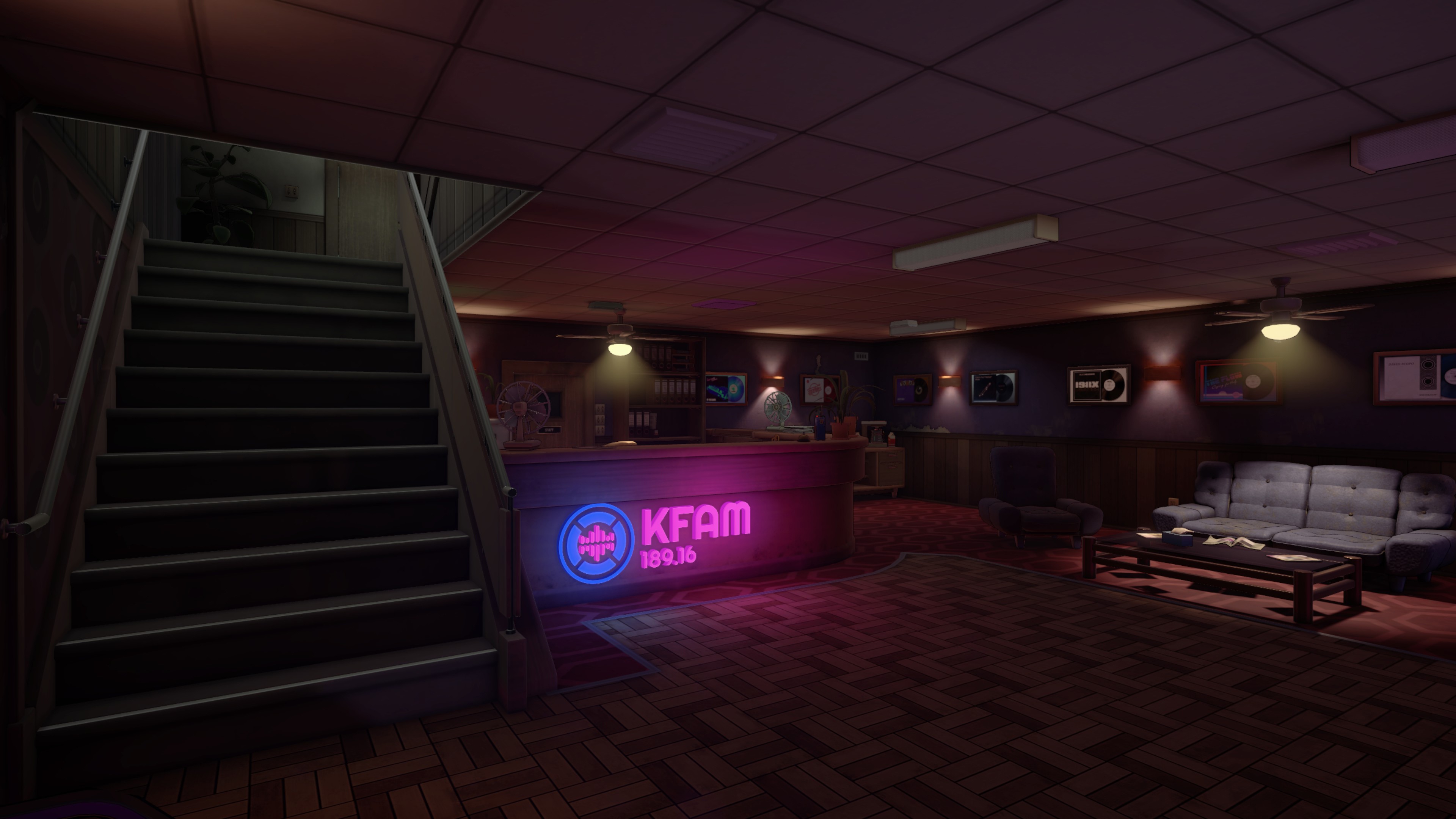 Killer Frequency is a first-person, black comedy slasher adventure game set in a 1980s mid-American town where a serial killer is on the loose looking to maximise their kill count.
This game puts you in the shoes of Forrest Nash, a late-night radio host whose callers are being stalked by a mysterious killer. Experience the isolation and dread of being alone, locked away in a radio station, with the lives of your listeners in your hands. Solve puzzles, save lives and run the switchboards, all while listening to a jukebox of retro '80s tunes. Every choice you make has a consequence as you explore the environment, find clues and solve puzzles while trying to keep the population of Gallows Creek from a grizzly death.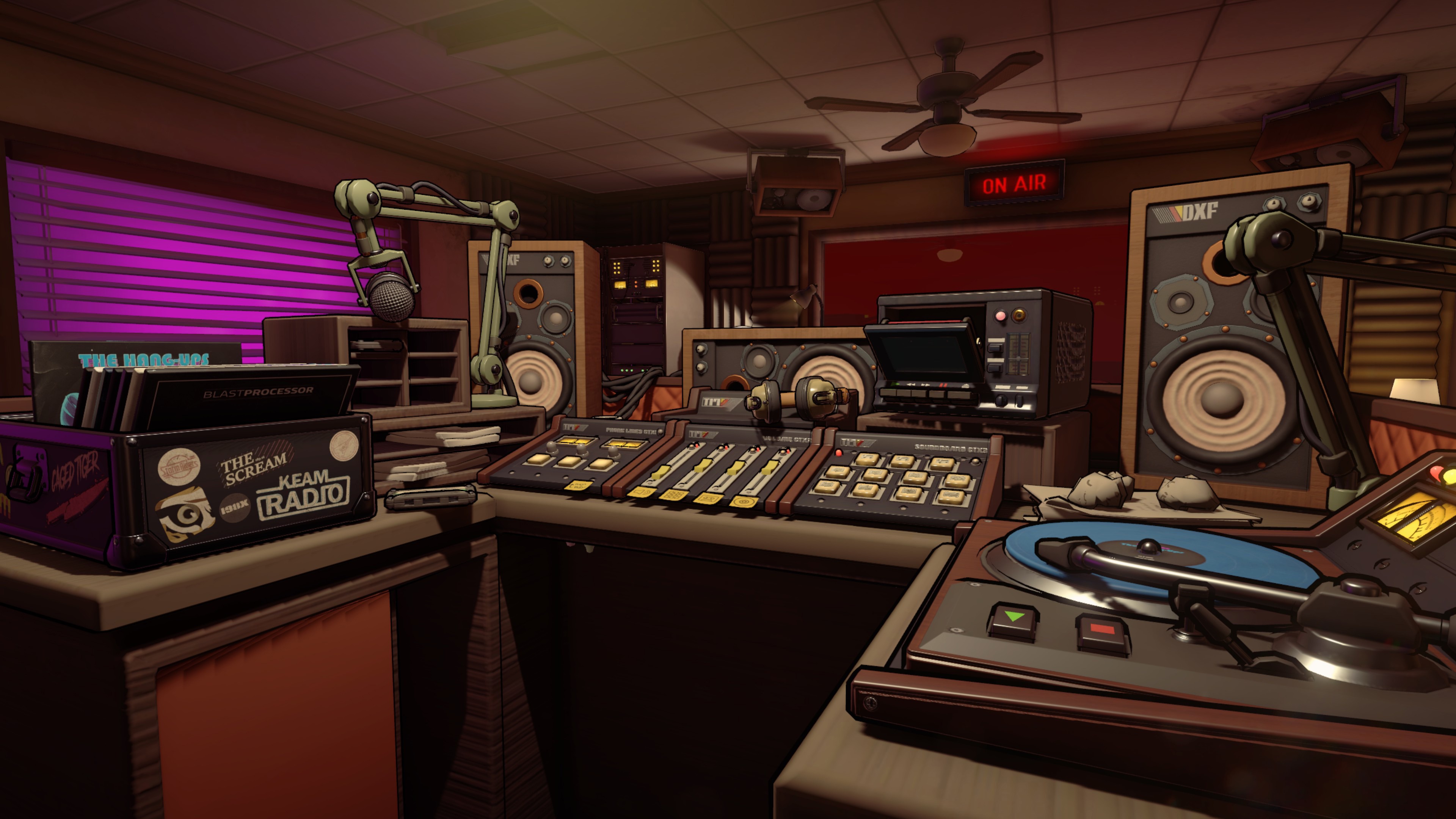 As the gruesome night unfolds, interact with callers using a variety of conversation options while listening carefully for clues and information, solve puzzles around the studio that could help prevent each caller's grisly demise, and keep the show going with tunes inspired by the decade. Players can also explore the studio building, and interact with authentic items from the era, including a working turntable and a cassette player.