> SteelBook case
> 64-page mini art book
> Digital original soundtrack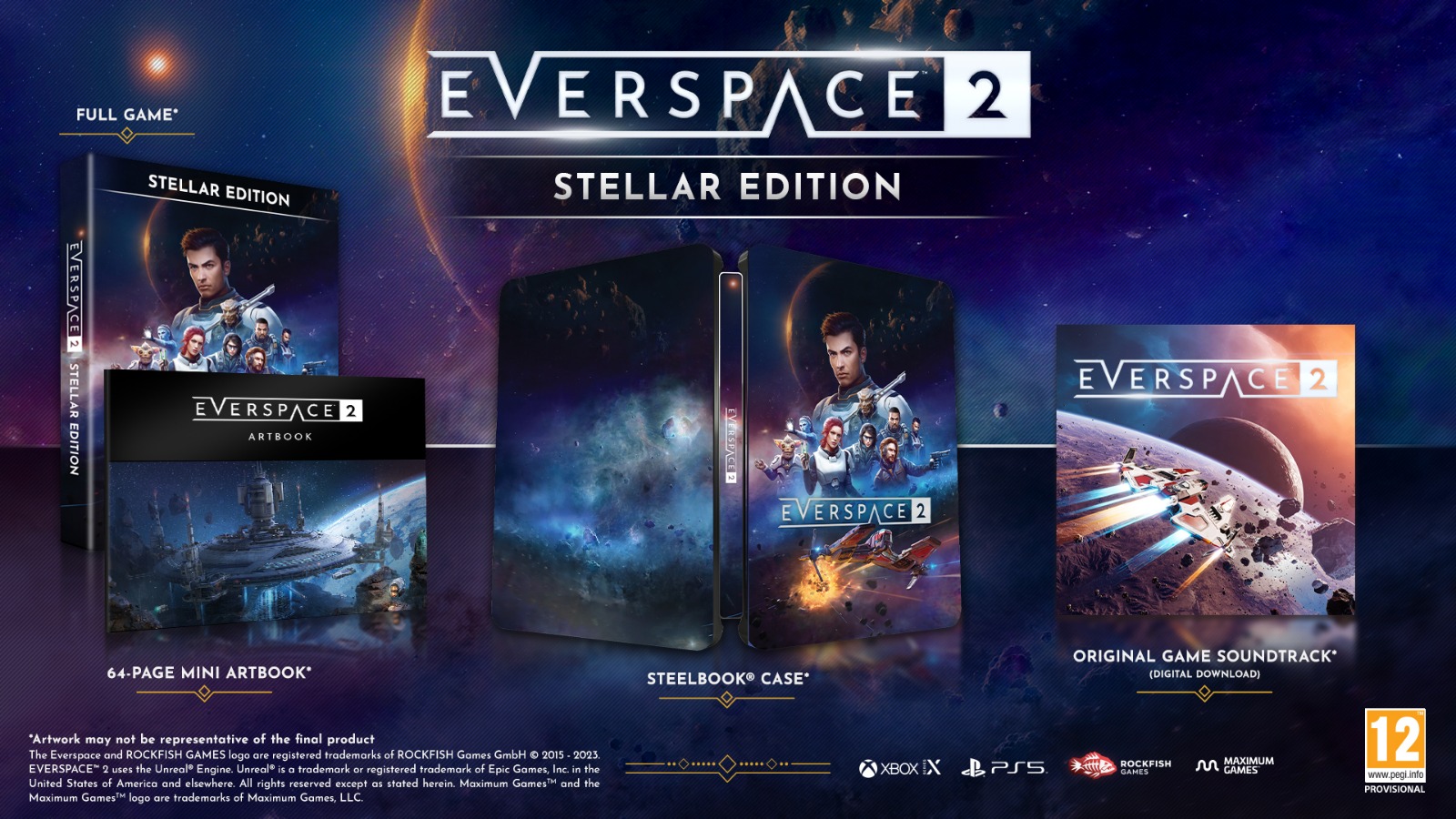 ---
EVERSPACE™ 2 is a fast-paced single-player spaceship shooter with exploration in space and on planets,
tons of loot, RPG elements, mining, and crafting. Experience an exciting sci-fi story set in a vivid,
handcrafted open world full of secrets, puzzles, and perils.
EVERSPACE™ 2: Stellar Edition is a retail-exclusive limited edition that features the base game, SteelBook
case, 64-page mini art book, and digital original soundtrack.
Key Features:
EMBARK ON AN EXCITING JOURNEY: Discover alien species, unveil mysteries, find hidden treasures, and
defend your cargo against outlaw gangs in an exciting 30-hour campaign.
LET THE LASERS DO THE TALKING: Use a wide range of weaponry and abilities to defeat drones, fighters,
heavy bombers, and powerful gunships.
EXPLORE THE GALAXY: The DMZ and surrounding areas of Cluster 34 are brimming with main and side
missions, activities, events, and secrets to be uncovered.
HAVE IT YOUR WAY: Expand your private ship collection from a virtually endless supply of fighters
composed of unique classes to optimize your build to perfection.
EPIC LOOT AWAITS: Hunt for improved gear to expand your arsenal of powerful equipment
combinations.