No english version for this
洛杉磯因為致命病毒擴散而被隔離,只有免疫的殺手方可展開他們史詩式的冒險之旅。與瘋狂的角色碰面,並探索著名地點,例如比華利山、威尼斯海灘和聖莫尼卡,揭開疫情背後的真相,還有免疫的殺手們到底變成了甚麼鬼模樣。

全賴 Dambuster 的「Fully Locational Evisceration System for Humanoids」(完全定位式人體肢解系統,簡稱 F.L.E.S.H.),肢解喪屍的過程變得更加血腥,讓玩家有如真實地體驗樂趣無窮的喪屍擊殺。配合遊戲中可供製作和裝備的大量武器、模組和技能,全面個人化和瘋狂的想法,無所不能。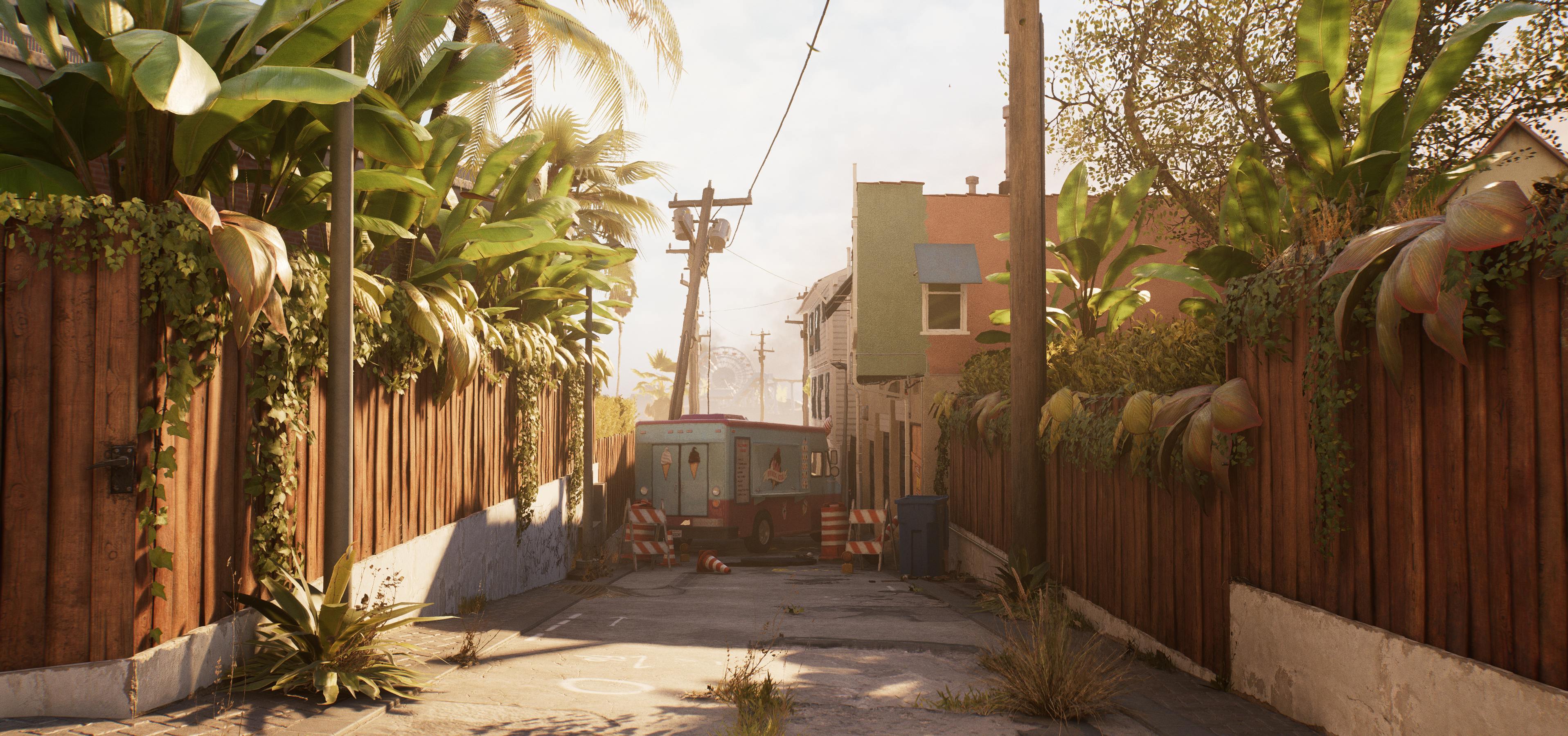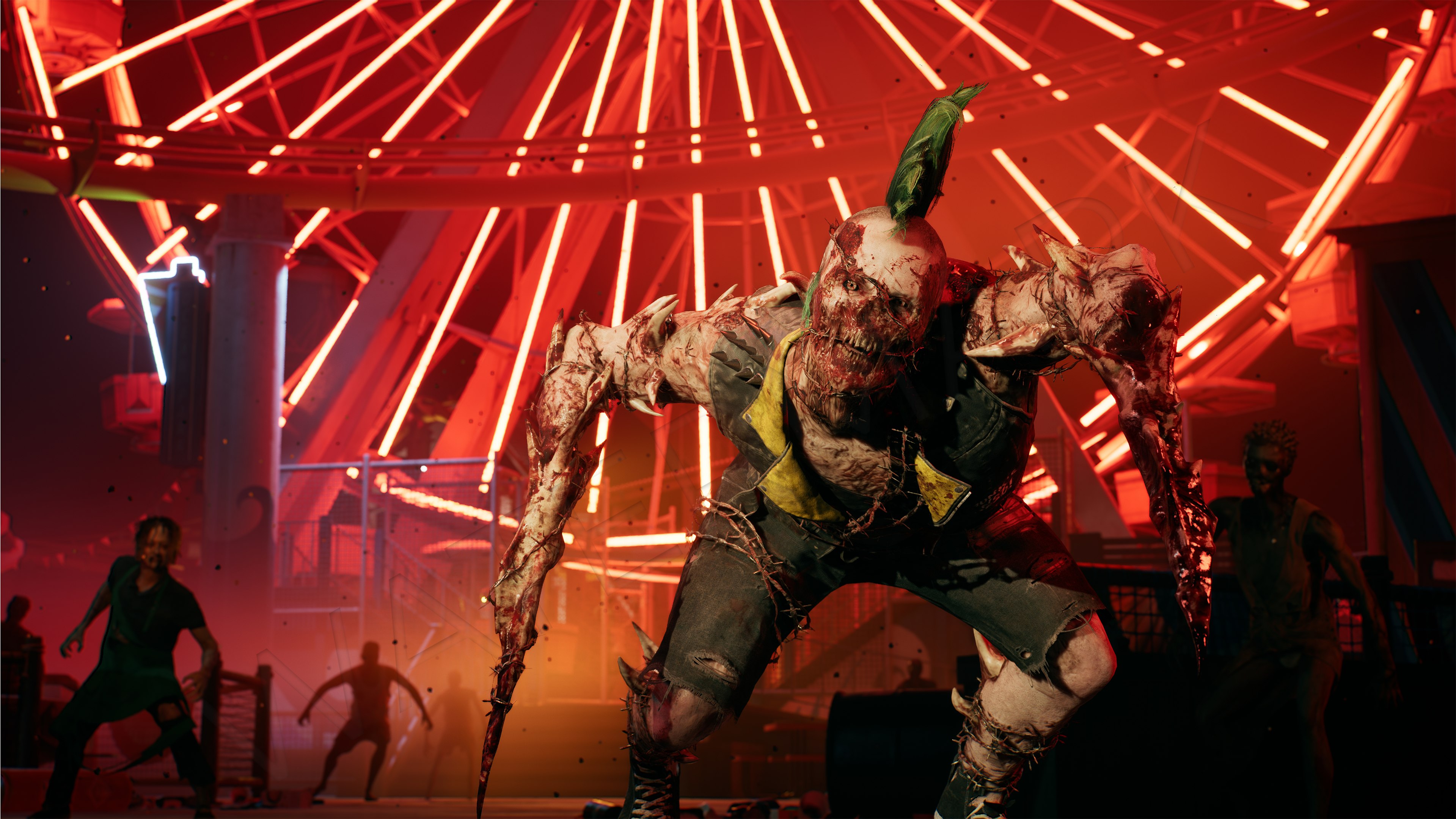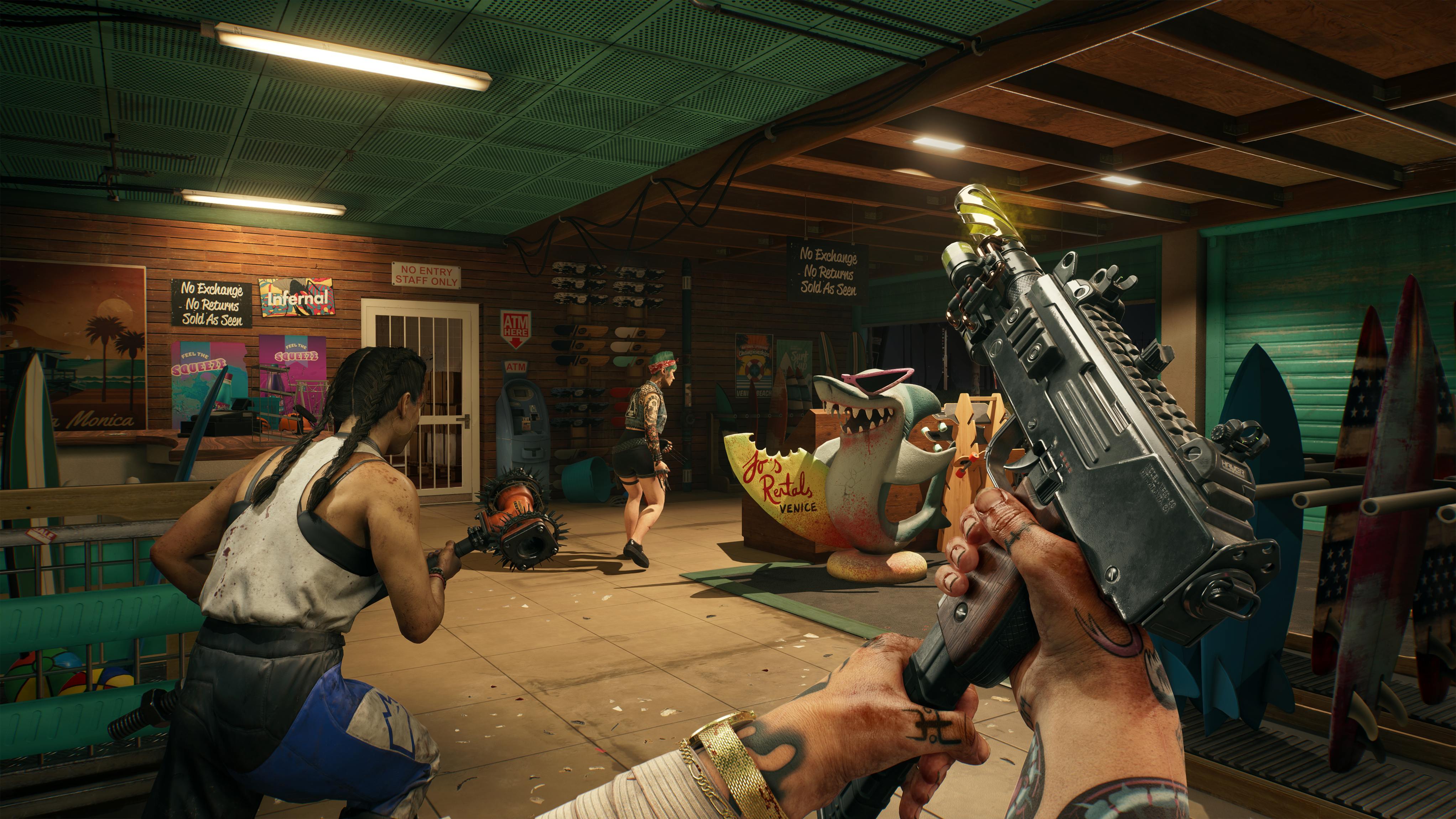 此外,遊戲中有數十種不同類型的喪屍,各有各的突變、攻擊和「洛杉磯風格」。如果玩家需要尋求協助,刺激的合作模式(最多同時支援三名玩家)將確保玩家在天使之城有一段漫長的逗留。

《Dead Island 2》現已在 Xbox Series X、Xbox One、PlayStation®5、PlayStation®4 及 Epic Games Store 上發售。
請追蹤 Twitter 和 Instagram @DeadIslandGame 以及 Facebook @DeadIslandGameUK 瀏覽更多有關《Dead Island 2》的資訊。

© 2023 PLAION GmbH and published by Deep Silver. Developed by Deep Silver Dambuster Studios. Additional development by Fishlabs GmbH. Deep Silver, Dead Island, Dambuster, Fishlabs and their respective logos are trademarks of PLAION GmbH. All other trademarks, logos and copyrights are property of their respective owners. All Rights Reserved.

ABOUT DEEP SILVER
Deep Silver develops and distributes interactive games for all platforms. The Deep Silver label means to captivate all gamers who have a passion for thrilling gameplay in exciting game worlds by creating products of the highest possible quality, always focusing on what the customer desires. Deep Silver has published more than 200 games since 2003, including its own brands like the open world extravaganza Saints Row, the zombie action franchise Dead Island, and the gritty, post-apocalyptic Metro series. Upcoming highlights from Deep Silver include the next entries into the TimeSplitters and Dead Island franchises. Deep Silver development studios include Deep Silver Dambuster Studios and Free Radical Design, both in Nottingham, UK and Deep Silver Fishlabs in Hamburg, Germany. For more information please visit www.deepsilver.com. All product titles, publisher names, trademarks, artwork and associated imagery are trademarks, registered trademarks and/or copyright material of the respective owners. All rights reserved.
ABOUT DEEP SILVER DAMBUSTER STUDIOS
Deep Silver Dambuster Studios is a AAA game developer with a heritage spanning over 20 years, with around 170 designers, narrators, artists, programmers and engineers making up the talented team.
Established in Nottingham (UK), the studio was founded by a passionate team of games industry veterans, with the genesis of the studio traced back to the late 1990s, when several people formed Free Radical Design where they worked on TimeSplitters.
In 2014 the studio was acquired by Deep Silver and rebranded Deep Silver Dambuster Studios. It released Homefront: The Revolution for PlayStation 4, Xbox One and PC in 2016. In the 12 months following the launch of Homefront it released additional Resistance Mode content and three individual story expansions; The Voice of Freedom, Aftermath and the final story bookend, Beyond the Walls.
The studio is now developing the next instalment in the highly successful Dead Island series of games.
For more information please visit www.DSDambuster.com.
ABOUT PLAION
PLAION is a leading independent developer and producer of games and entertainment products, with nine development studios and five publishing units based all over the world. Founded in 1994 as Koch Media, PLAION offers a unique breadth of services and solutions, dynamically growing its business to push ourselves and our partners to the forefront in all the segments we operate in. PLAION runs a multi-label strategy, with fully owned publishing units, such as Deep Silver, Prime Matter, Milestone, Vertigo Games and Ravenscourt, publishing games for consoles, PC and VR platforms across all physical and digital channels. Additionally - as a global publishing partner - PLAION has formed long-term multinational publishing collaborations with numerous game publishers including Activision Blizzard, Bethesda, Capcom, Focus Multimedia, Giants Software, Koei Tecmo, Paradox, Sega, SNK, Square Enix, Techland, THQ Nordic, Tripwire, Warner Bros and many others. With its parent company in Höfen, Austria - and the HQ in Munich, Germany - PLAION owns local publishing companies in Germany, UK, France, Spain, Italy, Sweden, the Netherlands, Austria, Switzerland, Poland, Australia, the United States as well as Japan and Hong Kong. PLAION owns nine game development studios: Deep Silver Dambuster Studios (Nottingham, UK), Fishlabs (Hamburg, DE), Warhorse Studios (Prague, CZ), Milestone (Milan, IT), Voxler (Paris, FR) , DigixArt (Montpellier, FR), Flying Wild Hog (Warsaw, Kraków, Rzeszów, PL), Free Radical Design (Nottingham, UK) and Vertigo Games (Rotterdam, Amsterdam, NL). Additionally, PLAION collaborates with numerous independent development studios around the world. Part of PLAION is also PLAION PICTURES, a leading independent film distributor in Europe with a library of more than 1.400 titles. Further business operations include Sola Media, a sales agency and production company for family entertainment, Spotfilm Networx, a multi-channel streaming network, and a sub-label dedicated to Japanese animation. PLAION also owns the leading video game merchandise company DPI Merchandising (Denver, Roseburg, USA and Munich, DE) and a Quality Assurance Facility in Olomouc, CZ. PLAION is an Embracer Group company.